Wow your guests with these instagrammable interior house designs in PJ
What's beauty without someone to appreciate it? We may have a thousand ideas and implement them efficiently too. But a little bit of appreciation works as a major encouragement, doesn't it? This is the age of social media and what better way to share your ideas than to showcase them on social media.
Three A's Interior Design & Décor
 is an expert in 
interior house designs in PJ
. We take clients' ideas, add up some of our own and create a perfect recipe for happiness. Our clients like to flaunt their home designs on Instagram and we love to enable them to do so. Not planning to go for a full-blown makeover? No problem. Here are a few ideas which can help you transform your house into Instagram's delight, without taking too much trouble….
Set up a cosy lounge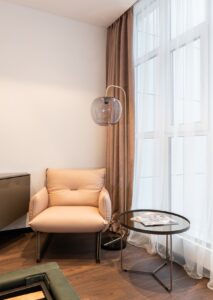 A house is all about warm feelings. But not all of us can afford to have a lounge area to chill. Choose a corner in your living room and convert it into a cosy lounge. Preferably a corner with abundant natural light. Add a statement couch and a pouffe in front, add a small coffee table on the side and you are good to go. Add a plant, add a statement light, and keep some books – this spot can be what you want. This area can be used in myriad ways – as a reading spot, for Netflix and chill or simply for a quick snooze. And of course, it can give you many Instagram photo ops.
A stylish bookshelf
No matter you are a reader or not, stylish bookshelves are in. Be it a traditional or modern designed one, they are a great addition to a home, not to mention loved widely on Insta. Don't stuff it with only books. Add figurines, vases, and small plants to break the monotony. Another great idea is to colour-coordinate the books to give them a more cohesive look. Plus, colour blocking will make the bookshelf stand out.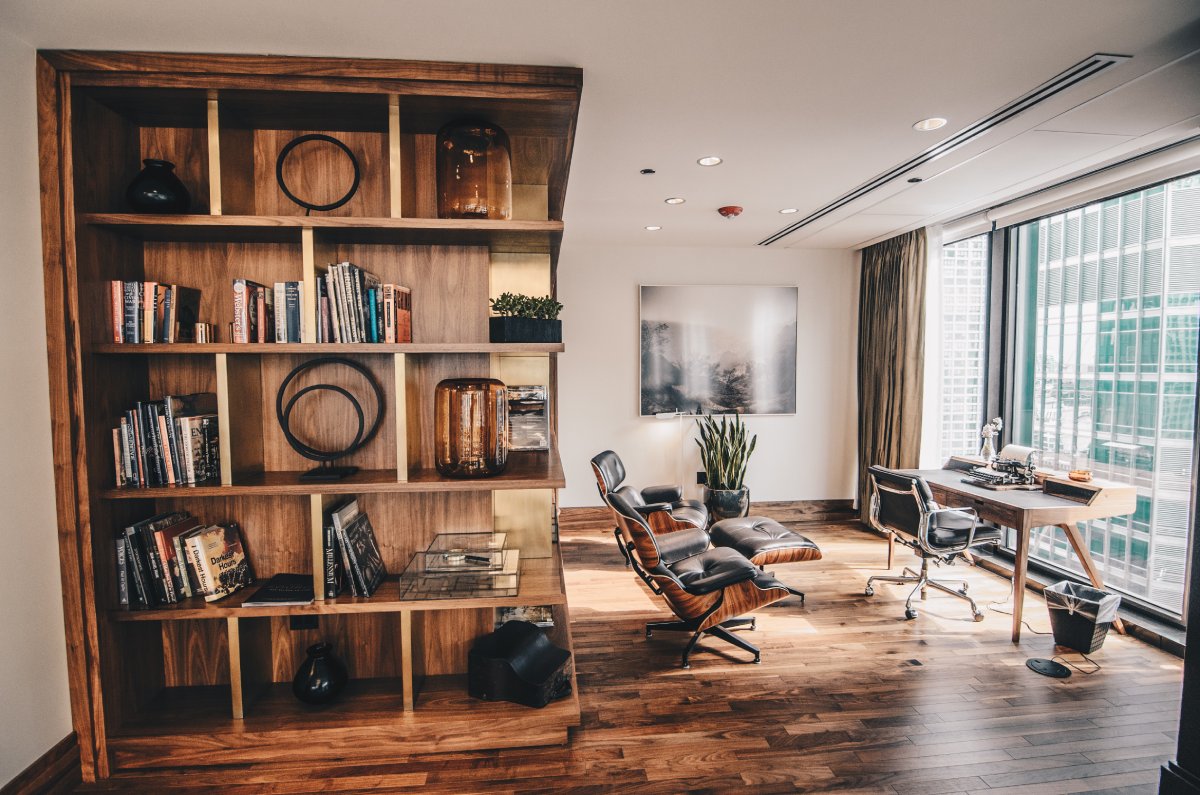 Up your Instagame with throw pillows
Already have pictures of your bedroom on your Insta profile? Don't worry. Add a few throw pillows and bring a a bit of an oomph to an already seen look. Think bold colours, innovative prints and fun shapes. Throw pillows are the easiest way to freshen up the look of a bedroom. And not just in the bedroom, throw pillows can be used on the sofa too!
Reupholster your sofa
An easy way to freshen up your living room's look is to reupholster your sofa and make it look like a completely new one. And it's cheaper than buying a new one too. Research the latest colours and prints that are in and choose wisely. Don't feel shy to opt for bold colours – they can add a statement to your living room.
Tidy up in style
Okay, so this is probably the cheapest way to change the look of a nook. And it's useful too! Tidy up a room but in an innovative way. We are talking about mixing and matching items on your clothes rack, adding a difference here and there and letting your imagination flow. A great way to make a room look cool…
Accented wallpaper
No, we are not talking about putting wallpaper on all the walls. Pick one wall and add wallpaper to it. But ensure that the wallpaper is a standout one. Accented wallpapers look great and are in style too!
Add a statement art
Art never goes out of style. So, a great way to bring a difference to an existing wall is to add a statement art piece. Choose something that goes with the overall look and feel of the room or opt for a bold piece and disrupt the look of the room – yes, both can look amazing.
Pay attention to lighting
Lighting can make or break the finish of a room. A change in lighting can change the look of a room instantly. So, choose your lighting carefully. Fortunately, the range of choices is extensive when it comes to lighting. So go all out. From unique hanging lights to small table lamps – opt for anything you want and accentuate your home instantly.
Rearrange the furniture
Well, our last tip is probably the easiest one – rearranging the furniture. And not just the furniture of one room – feel free to mix and match. Shift a coffee table from the living room to the bedroom, swap the carpets and wall art….you are the master, do whatever you want. This is the great way to break the monotony of everyday life. Interested to know more ideas? Don't worry, we've got you covered. Check out our portfolio today and 
contact us
 for a consultation.